Years 5 - 8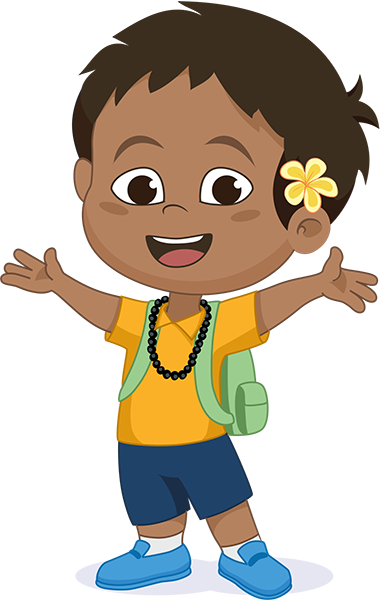 Manulua consists of seven classes - four at Year 5-6 and three at Year 7-8. One of the key tenets we try to instill in our students is to make the most of every opportunity presented to them, whether it be sporting, academic, cultural, or anything else. We want our students to be the absolute best they can be in whatever they do. We encourage them to set goals and formulate action plans to achieve their goals, and regularly revise these goals and plans throughout the year.
We have a rich tapestry of ethnicities in our team and we make a point to both acknowledge and value all cultures, whether Maori, Samoan, Tongan, Fijian, Pakeha, Cambodian…the list goes on! We run a Fiafia Night at least once a year, with all Manulua students heavily involved.
Sport is a big focus in Manulua and our team is often well-represented in school teams, many of which enjoy huge success at an inter-school level. Our school sends teams to the AIMS Games in Tauranga each September and again, Manulua students usually feature prominently.
Some of the other programmes and activities Manulua students are involved in include:
Rehu Tai (an Auckland-wide speech competition)

Mathex (an Auckland-wide maths competition)

Community Swim (weekly professional swimming lessons)

School Councillors
MANULUA CLASSES
Room 1
Alicia Jones - Yr 7 / 8 facebook page room 1
Room 6
James Dawson - Yr 7 / 8 facebook page room 6
Room 7
Faenza Wanoa - Yr 7 / 8 facebook page room 7
Room 8
Marie Tuumaialu - Yr 6 / 7 facebook page room 8
Room 9
Fou Tuumaialu - Yr 5 / 6 facebook page room 9
Room 10
Sarah Magaoa - Yr 7 / 8 facebook page room 10
Room 14
Tania Manuera - Yr 5 / 6 facebook page room 14
Room 16
Theresa Fonotia - Yr 5 / 6 - Class has a 'Seesaw' page - please see teacher for access
Digital artwork created by some of our Manulua students.