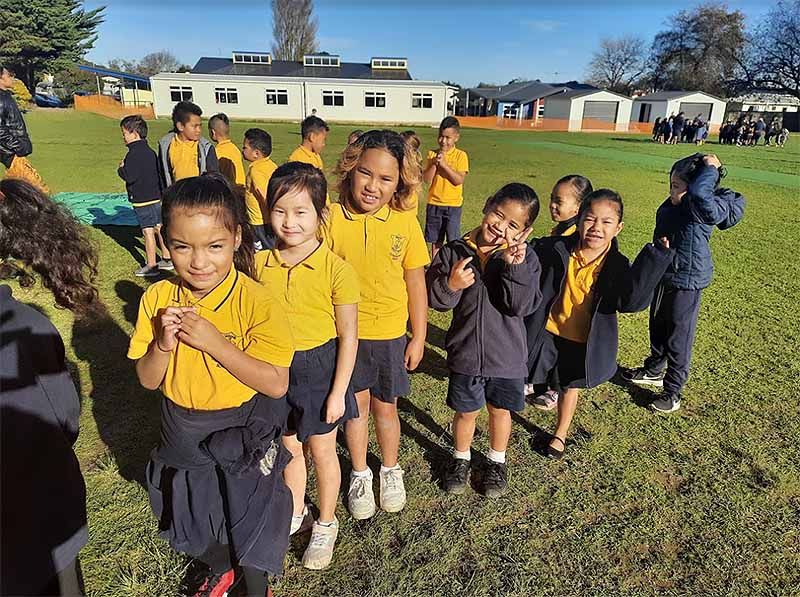 Clendon Park School was built with the express purpose of relieving the overcrowding of the Homai Primary School situated approximately a mile away on Browns Road.
Tenders were called for the school in 1969 under the old name of Wiri.
This school was to open with six classrooms, administration block, library, Dental Clinic and boiler house with an anticipated roll of 191 pupils.
The school opened in 1971 with 210 pupils, more than was expected, so the school library was co-opted as a classroom from the first day.
Staff and School Committee didn't like the school's first name of "Wiri" as the school really was not anywhere near Wiri, only at the time the school's zone included Wiri Mountain. The name Clendon Park was suggested and happily accepted. More than 50% of the opening roll was Polynesian and over the years this percentage has increased to the present level of 60+%.
The first Principal was Mr Keith P Going with Mrs Mary Haliday from 1989. Mrs Sue Dawson has been Principal since November 1999.
The day the school opened it wasn't large enough! Tenders were called for a further six classroom block immediately, and as building was begun almost immediately the school's official opening was postponed until the second six classrooms were completed.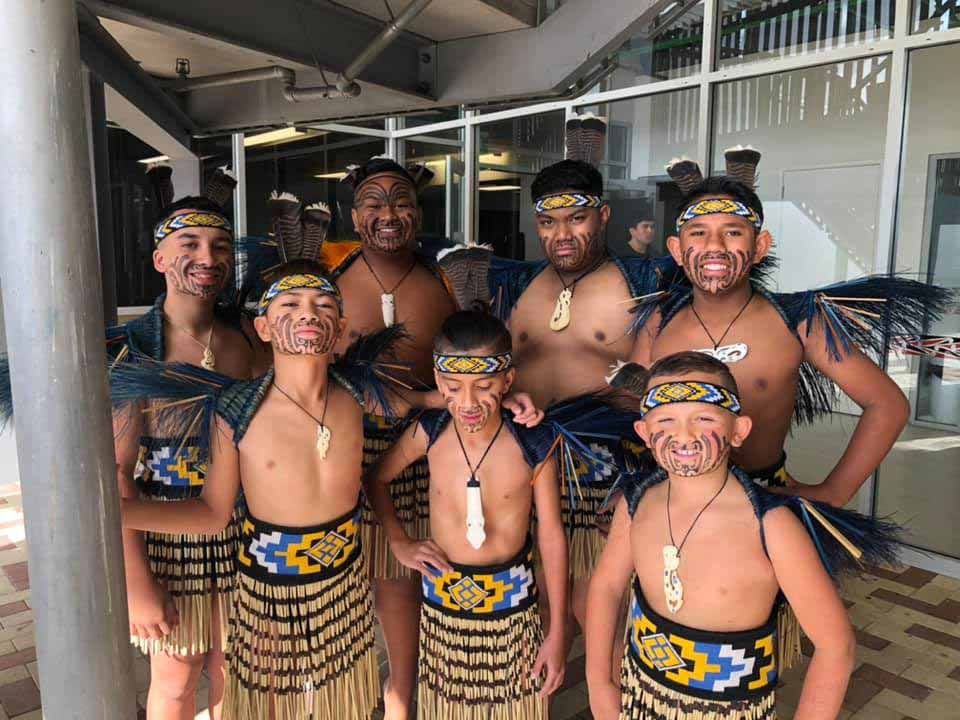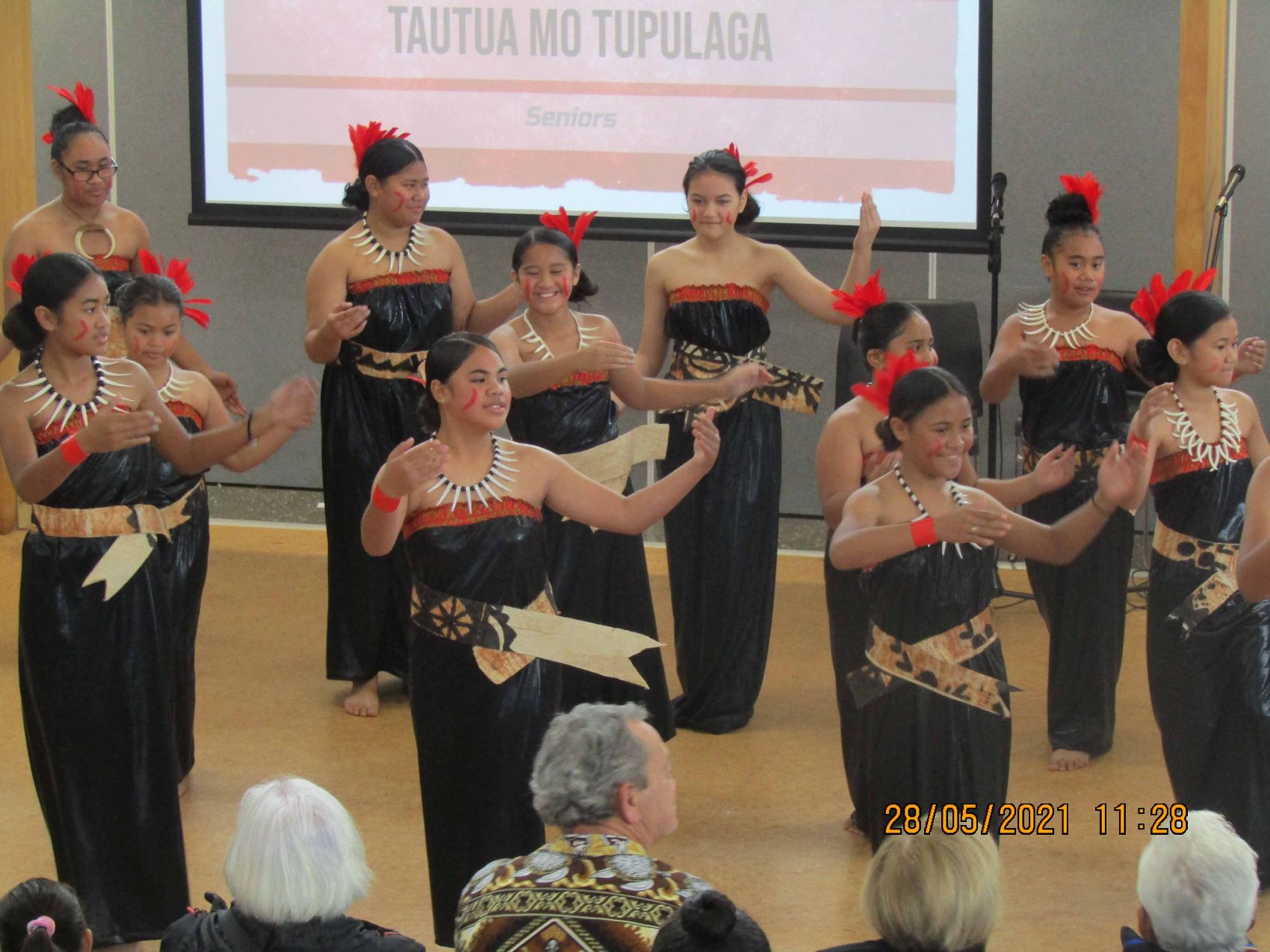 On 12 August 1972 by the retiring Chairman of the Auckland Education Board, Mr McGlashen officiated at the opening of the school which at that time included 12 permanent classrooms.
One of the early features of the school was the huge stock pile of top-soil which was named "Mt Clendon". This was later taken away to top-dress other school grounds in Manurewa and Papakura.
During the next three years 12 more transportables were brought in. The school roll reached its maximum (over 800) in the late 1970's. However, the opening of Roscommon School and a maturing of the district has seen the roll fall, but in recent years to rise to its current level of 540 students.
Buildings and Facilities
Our grounds and buildings are smoke-free at all times.
Our school has 20 permanent classrooms and five relocatable rooms. Of the latter, one was established in 1991 as a Satellite from Rosehill for 8 multi impaired children.
The school has a Communications Centre consisting of a Library and IT room, Resource Room for Teacher resources, two A.P offices, Reception / Accounts area, meeting room.
There is an Art Store, Maths Store, PE shed (container), Caretakers Room, Boiler, Netball Courts, Playing fields, two Garages, Swimming Pool Complex and Hall. The last two areas were built from locally raised funds.
A new Administration block was built and opened by the Prime Minister of the time, Helen Clarke in June 2003.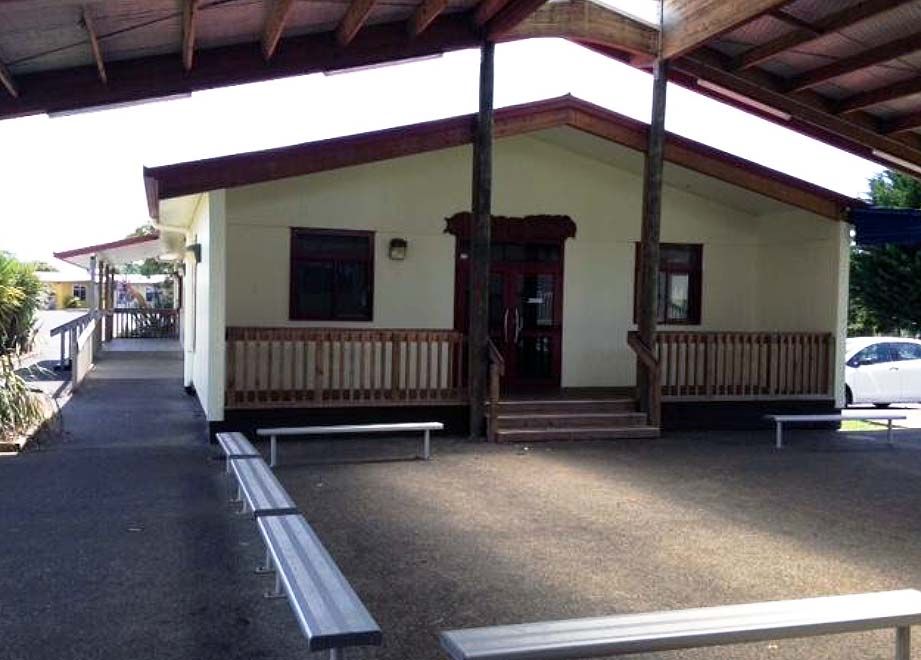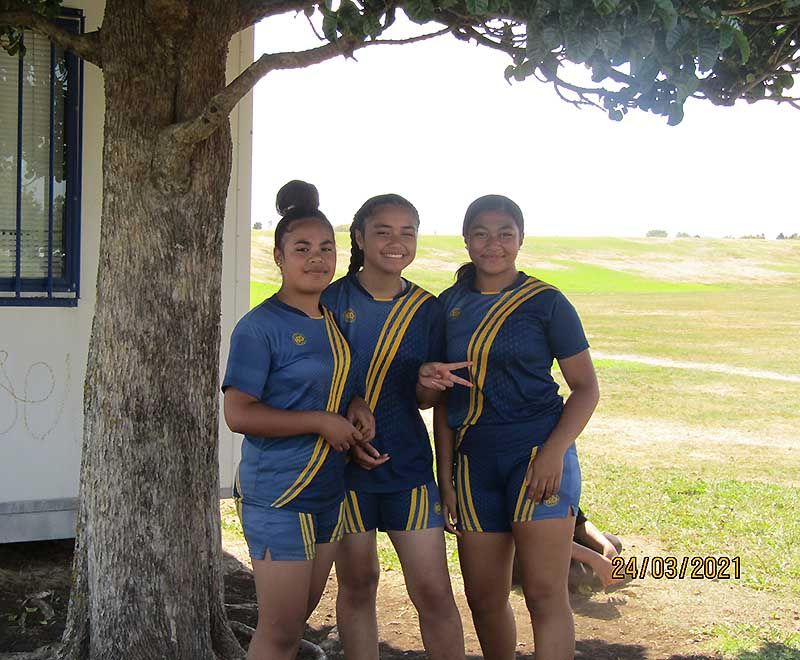 In February 2006, the Board of Trustees purchased two twenty six seater buses to enable our students to be provided with a hugely increased number of opportunities to experience a range of outdoor activities, trips, field events - designed to increase their knowledge, vocabulary, concepts and co-operative / team skills.
In 2008, a new whare and whare kai were built as part of the Te Whanau Awhina Maori bilingual complex. The whare kai is commercial and caters for up to 800 people. Between 2009 - 2011 five new roll growth classrooms have been built to cater for increasing student numbers, particularly in our seven Maori and four Samoan bilingual classes. There has been significant growth over the last ten years in this area. The Board of Trustees has invested significant funds to ensure that the bilingual buildings and classrooms are culturally appropriate for both student and community use.
In 2011, the Board constructed a top of the range adventure playground / fitness circuit which cost $185,000. This long awaited facility is enjoyed by everyone.
In 2011, an Early Childhood Centre was constructed on site. This facility was initiated by the Ministry of Education, as part of their plan to increase whanau participation in early childhood programmes. The Centre caters for 35 children, most of whom feed into Te Whanau Awhina, the Maori bilingual unit.