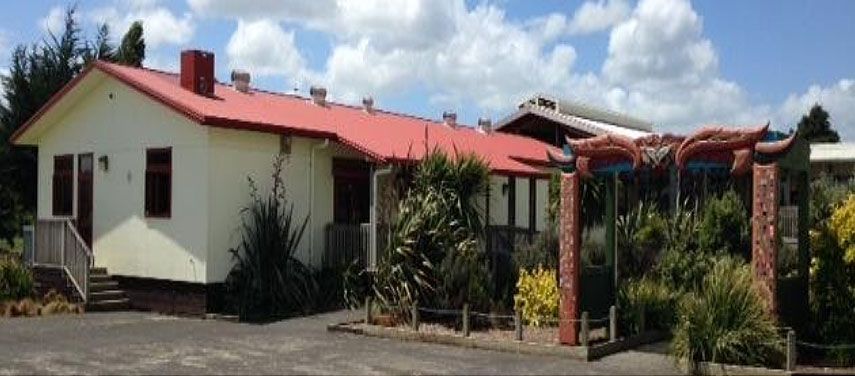 Te Whānau Āwhina ...Our Taonga, Our Story
Te Whānau Āwhina was established in February 2000 as a result of our Māori community's requests for the school to set up a Māori bilingual unit. In 2000 a Māori 'Enrichment Class' was set up following comprehensive consultation hui. Later in 2000 the enrichment class became a Bilingual Unit with two classes.
The name, Te Whānau Āwhina, was chosen by Whaea Martha Enoka, the first Kaiārahi i Te Reo. She supported Dudley Adams, the first Kaiako Te Reo in Te Whānau Āwhina. The whakaaro behind this name was to reflect the way the community and the school work very closely together in partnership to enhance Māori student achievement and the engagement of our Māori students in their learning. The establishment of Te Whānau Āwhina immerses students in Te Ao Māori, which includes Te Reo Māori and Tikanga Māori.
Te Whānau Āwhina has grown into a very vibrant and independent unit. The students' holistic achievement is very much celebrated by our Māori community.
We have been very fortunate to have the guidance and tautoko of our Kaumātua, Alec Tairua, who blessed Te Whānau Āwhina at the opening. Since then, he has been a cornerstone of the unit's growth and achievements and his aroha and commitment will never be forgotten.
The idea of an 'Enrichment Class' arose when Mrs Mary Halliday was Principal in 1999
The Enrichment Class became a reality late in 1999 when Mrs Sue Dawson became Principal (November 1999), with the support and guidance of Kaumātua Alec Tairua, and with Matua Dudley Adams as Kaiako Te Reo
In 2000 the enrichment class became a 'Bilingual Unit' of two classes with Matua Dudley Adams and Whaea Te Rangi Smith as kaiako
In 2016 Te Whānau Āwhina comprised of seven bilingual classes, with an eighth class required and opened in 2017
The bilingual unit was officially opened by the Rt Hon George Hawkins and blessed by Alec Tairua, school Kaumātua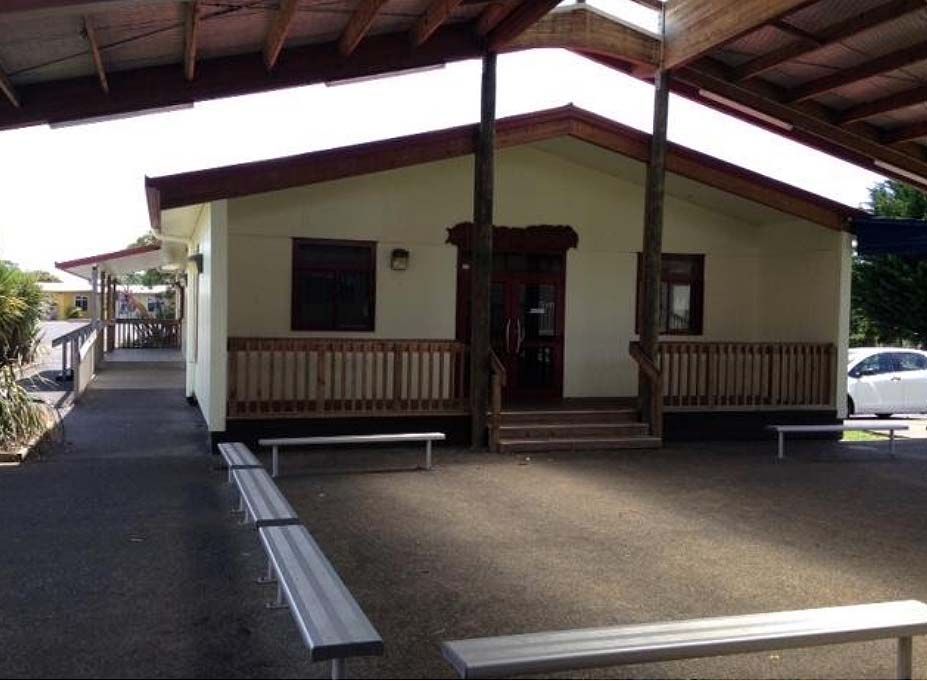 Whaea Martha Enoka named the 'enrichment unit' (which later became the bilingual unit) Te Whānau Āwhina and therefore became the marae of Te Whānau Āwhina
Building the Whare
The prefab building originally bought as the Whare was purchased from Owairaka for $20,000 in 2009
This whare burnt to the ground later during 2009
The new whare of today named 'Whare Āwhina' was built from the ashes of the original whare which stood in the exact same place as it is today
The new Whare Āwhina was officially name and blessed by Hon Dr Peter Sharples on 30 October 2009
The Wharekai is dedicated to Rachel Tairua, late wife of Matua Alec Tairua
Team
Our Kaumātua Alec Tairua is of Ngāpuhi descent
The Team Leader for Te Whānau Āwhina since its inception is Matua Dudley Adams, of Ngāpuhi, Ngati Hau descent
Original Board of Trustees members when Te Whānau Āwhina was established in 1999/2000 – Wendy Barben (Chairperson) Dereck Paora, Paul Clark, Charlie Bougher, Steve Smith, Sue Dawson (Principal), Ross Berry (Staff Rep)
In the Community
Reasoning behind the inception of a bilingual unit was the local community / people needing support of a whanau, place to hold events
Te Whānau Āwhina meaning 'Support for the family '
Follow Tainui kaupapa for formal occasions
Are pan-tribal i.e. cater for all iwi
Are a marae-a-kura – a place of learning for all
Waharoa
Waharoa officially opened on 15 February 2013
O'Dell Toi – main carver of the Waharoa
Tiles made by students and staff placed on the posts of the Waharoa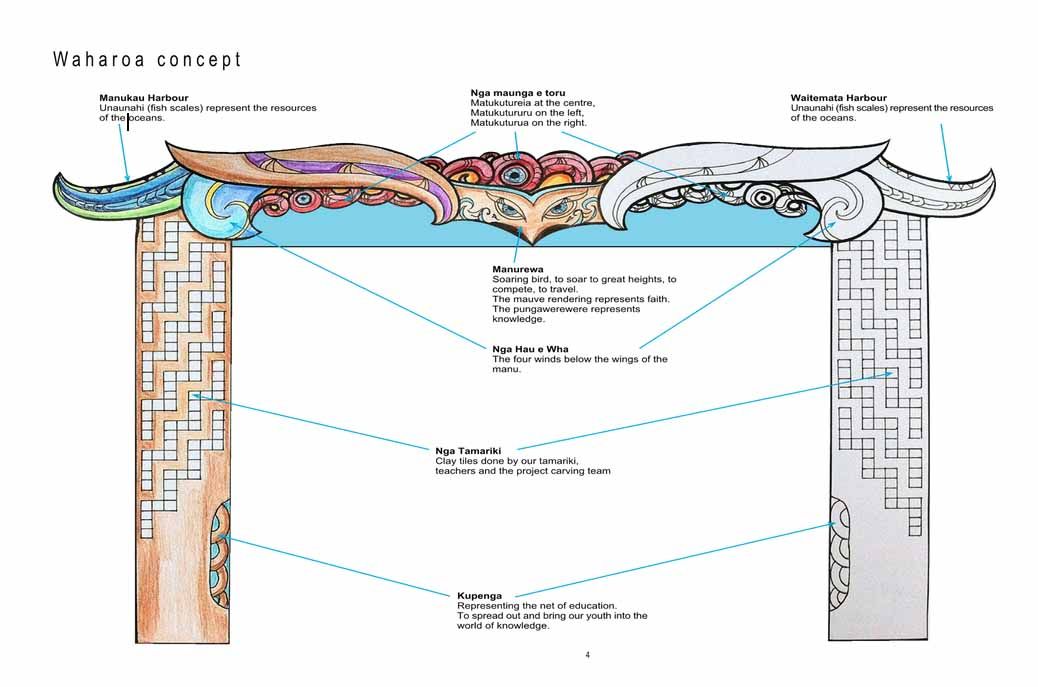 Matua Alec Tairua
School Kaumātua
Matua Alec is of Ngāpuhi descent and has been our school kaumātua for many years. A Board of Trustees member since 2010.
Matua Dudley Adams
Matua Dudley Adams of Ngāpuhi descent was the first Kaiako Te Reo in Te Whānau Āwhina and still remains with the unit as the Team Leader of Te Whānau Āwhina.