Clendon Park School Samoan Bilingual Unit
MISSION STATEMENT
"E i ai le avanoa mo fanau i Clendon Park ina ia latou naunau e saili malo i le aoaoina o le poto salalau mo le faaaupegaina o i latou. O le a mafai ona latou tali atu ma fesootai i totonu o le tatou atunuu ma fafo a'o tuputupua'e le latou ola a'oa'oina."
"Students will have the opportunity to experience the passion for learning within Clendon Park School preparing them with the knowledge, skills and values to respond and positively interact within local, national and global communities throughout their lives."
Talofa lava! Tautua mo Tupulaga is simply defined as Serving our Younger Generation.
We are exceptionally fortunate in being able to provide Samoan bilingual units from Year 1 - Year 8 to meet the needs of our Samoan students and community.
Tautua mo Tupulaga provides our Samoan students with the opportunity to maintain their culture and extend their language within a Samoan bilingual setting.
Within the Samoan bilingual unit the Samoan language, culture and protocols are celebrated and valued throughout the whole school.
Teaching and learning programmes are planned in consultation with Samoan students and community.
Tautua mo Tupulaga are a separate team in the school but integrate into the mainstream school for professional development and schoolwide activities.
Download Prospectus (7.MB)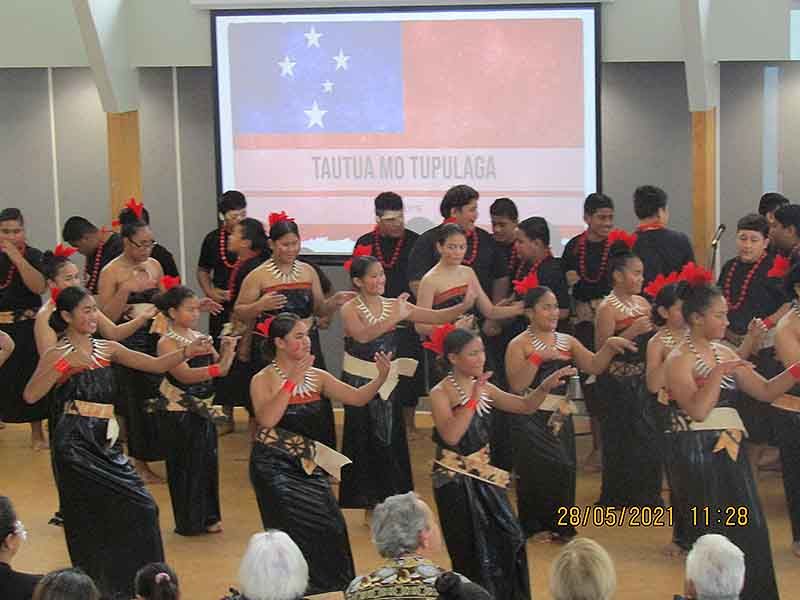 Samoan Bilingual Enrolment Management Plan
Within our school, we have, at the request of our Samoan community, provided an opportunity for our Samoan students to learn in a setting that aims to maintain and extend their culture and heritage.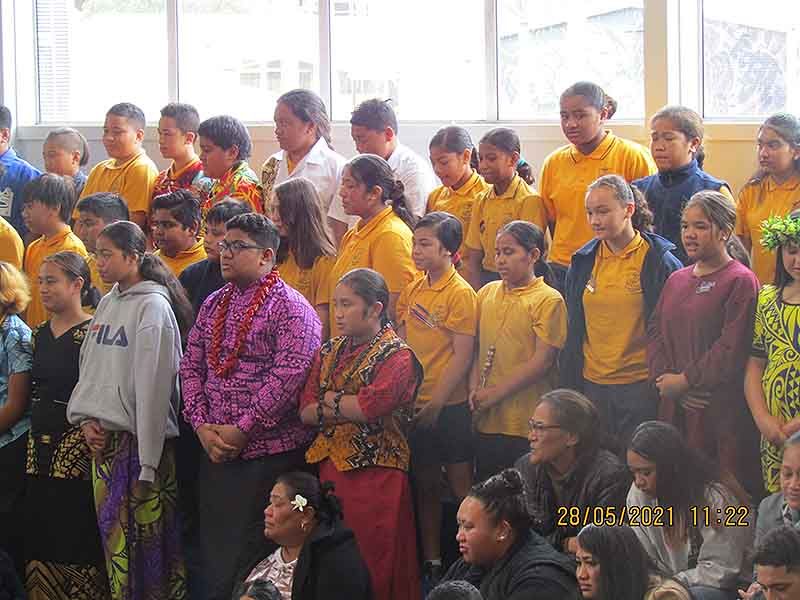 Enrolling your child
All Samoan families (including mixed ethnicities) are welcome to enrol into our Samoan Bilingual, however we would like to stress that our programmes are suited to families who use the Samoan language at home.
If you are interested in enrolling your child, please express this to our lovely office staff who will then escort you to meet one of our amazing teachers.
As well as information in our prospectus, our teachers are open to providing you with an insight into our classrooms and learning programmes.
Tautua Mo Tupulaga uniforms can be purchased from The Warehouse, Clendon – just ask our lovely office ladies for more information.
The final decision on admission to the Samoan bilingual unit will rest with the Team Leader of Tautua mo Tupulaga o Samoa and the Principal.
The New Zealand Curriculum Document, the Samoan Language Document and the School Charter are used as the main basis for the planning of teaching learning programmes in Tautua mo Tupulaga.
Regular community fono are scheduled to ensure that Samoan parents are consulted with, informed and able to contribute actively to the shaping of policies and teaching learning programmes for students in the unit.
Fono also enable our Samoan parents to plan a wide range of events and activities collaboratively with staff and students in the unit.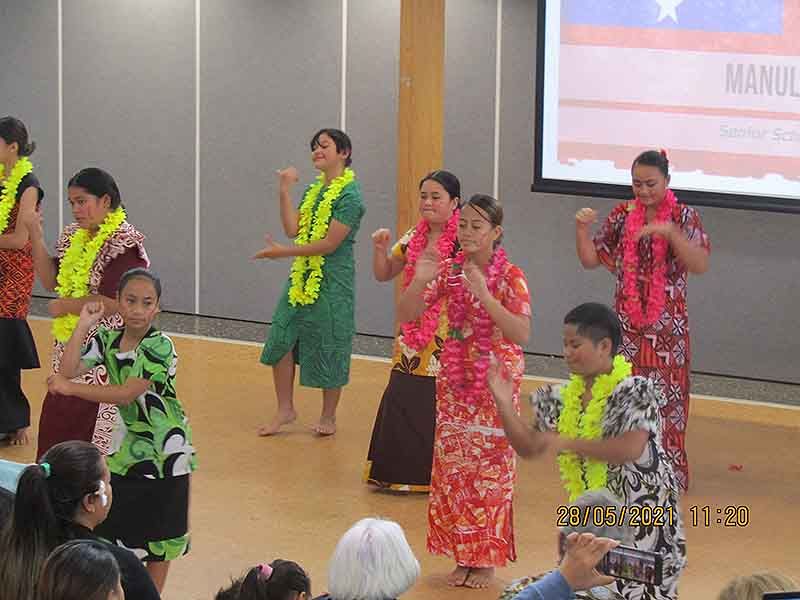 How Samoan is taught throughout our programmes
The teaching and learning of Samoa is integrated throughout the curriculum in the following ways:
Samoan literacy (reading, writing, maths, inquiry topics)
- Literacy programmes include the reading of Samoan texts (Samoan legends, bible readings, proverbs, texts related to Samoan life)
- Writing in Samoan incorporated throughout the curriculum.
- Speaking in Gagana Samoa is used in our delivery and in class discussions with and amongst students on what is being taught throughout the curriculum. This is also further developed in team assemblies.
Tatalo (prayer) and proverbs
- Integrated in our literacy and arts programme and further developed in our team assemblies.
Samoan culture and customs
- Integrated in our inquiry topics and further developed in our team assemblies. Students learn inquiry topics by looking at them through a Samoan lense first.
- Parents and grandparents are used as a wealth of knowledge at the initial stages of our investigations and serves to help students in their investigations as well as engage our parents in what their child is learning at school.
- Through our inquiry topics, students also learn about our history in Samoa and the history of Samoans in NZ and learn to celebrate the uniqueness of our culture. Siva Samoa, pese FaaSamoa, Faa Aganuu are developed through our learning of Arts.
Tautua Mo Tupulaga Programmes
All Tautua Mo Tupulaga teaching and learning programmes are guided by the New Zealand Curriculum and Ta'iala o le Gagana Samoa documents. The teaching and learning of FaaSamoa in the areas of Feiloaiga (communication), Fa'a Aganu'u (culture), Fa'aaloalo (respect) are integrated into our learning programmes.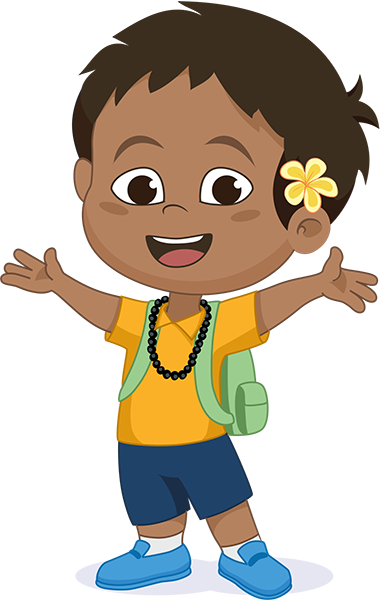 Our programmes include the teaching of:
- English (Reading, Writing, Speaking, Listening, Visualising)
- Mathematics
- Science
- Social sciences
- Technology
- Health & P.E
- The Arts (visual, music, drama, dance)
- Samoa
- Maori (through topic inquiries)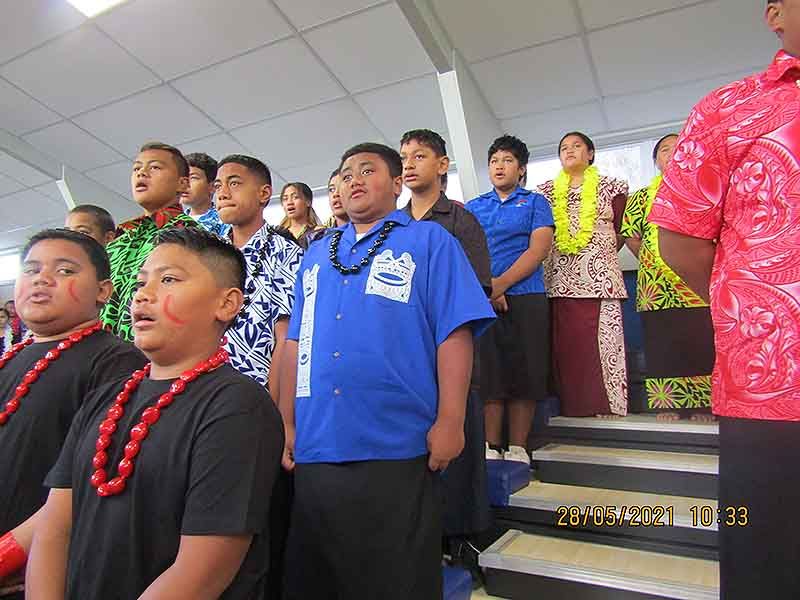 In Year 1, the Samoan language is used predominantly in delivering the curriculum to students.
Students in their first year learn to speak, read and write in Samoan with some use of English to ensure students are exposed to the academic language in both languages.
As students enter Year 2, students learn to transfer their Samoan literacy skills developed in Year 1, when learning literacy in English (speaking, reading and writing).
As students move up in levels, both English and Samoan are used by our teachers to teach all areas of the NZ Curriculum.
This further develops the language, particularly in furthering students' knowledge of the academic language in both languages.
Students in Tautua Mo Tupulaga are supported to reach to their full potential in all areas of their learning.
We have had many successes over the years where student learning is recognised beyond the classroom, with students winning school awards at junior and senior prize giving for academic, sporting, participation in school life, and attitude in school.
Other student successes include sporting achievements such as winning Auckland schools volleyball championships, being selected to represent our school in our most prestigious sports AIMS team, as well being selected in rep teams.
We are proud to also say that we have students from our unit whose leadership skills have led them to become Head Girls at their chosen high schools.
Be ensured that your child will leave Tautua Mo Tupulaga well equipped for high school.
Tautua mo Tupulaga include the learning of Te Reo in our programmes in various ways.
This includes learning and experiencing Tikanga Maori through their participation in;
school powhiri and whakatau;
whaka whanaungatanga through our Maori,
mainstream and Room 2 junior classes participating in shared learning;
learning and participating in school chants and songs for Powhiri;
learning our school karakia;
Year 8 Te Whanau Awhina and Tautua Mo Tupulaga camp experiences – culture exchange;
and through inquiry studies where the perspectives of Maori and Samoa are inquired into first before looking at the universal understanding traditionally taught in our schools.
Outside educational agencies are sometimes used to either enrich our programmes or provide specialised learning experiences to our students in various areas of their curriculum learning such as:
Key competencies – KiwiCan lessons conducted by our in school KiwiCan team;
Health & P.E – Swim classes at our local pool and lessons in cricket, soccer and basketball; puberty classes;
Arts – ballet lessons;
Maths – maths fair;
Science – Vector & Science van visits
Inquiry topics - Civil Defence and Emergency services visits that teach how to be safe crossing the road and keeping ourselves safe at home.
Parents and members of our community are also invited to help share their expertise in some of the inquiry topics covered in our classes.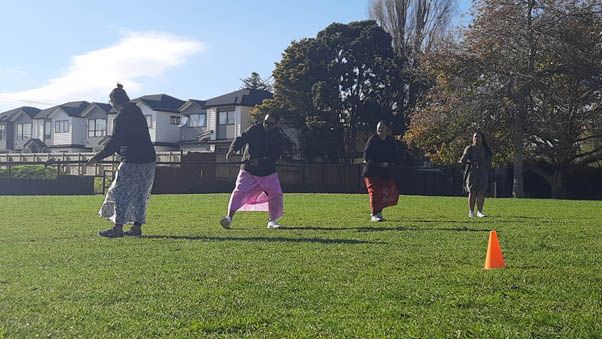 As well as providing these agencies to support student learning, our teachers also plan to expose students to experiences outside of the classroom (EOTC).
Teachers plan EOTC trips to help engage our students in their learning, enhance what they are already learning in class, and provide students with experiences they wouldn't usually be exposed to. Students are able to see their learning in action in the real world.
A definite highlight for our year eights is a camp they participate in every year with Year 8s from Te Whanau Awhina (Maori bilingual).
This rich cultural exchange experience fosters an understanding between our two cultures, develops life and leadership skills, exposes students to new experiences, and helps strengthen the relationships between the seniors of our two units.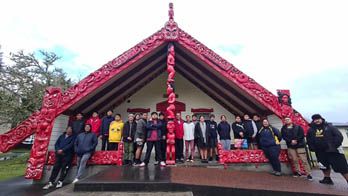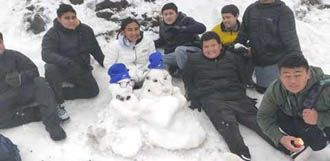 Teachers in Tautua Mo Tupulaga are committed to providing our students with quality teaching and learning experiences.
We believe that learning never ends no matter how old you are and there are always ways to improve ourselves professionally. Teachers in Tautua Mo Tupulaga use team inquiry discussions, to support each other in inquiring into our teaching practices so as to improve ourselves as professionals and in turn improve student outcomes for our students.
Tautua Mo Tupulaga staff and classes

Our current Tautua Mo Tupulaga staff comprises five dedicated teachers and a dedicated support staff member who provides our students with learning support in literacy.
Our 2023 hard working Tautua Mo Tupulaga staff and classes are organised as follows:
Classroom teachers

Staff

Year level

Room

Location (all classes located at the front side of the school)

Phone extension and Facebook link

School number: (09)2676671 then press the extension.

Tuli Tofa

Year 0 & 1

Room 2

Malu area

#702 Facebook page room 2

Tasi Mulipola-Lokeni (Team leader and Associate Principal)

Year 2 & 3

Room 29 (library)

Front of the school near Rm2.

Glorya Soifuaga

Year 3 & 4

Room 3

Malu area

#703 facebook page room 3

Courtney Hifo

Year 5 & 6

Room 4

Malu area

#704 facebook page room 4

Vera Tesese

Year 7 & 8

Room 5

Malu area

#705 facebook page room 5

Support Staff

Alofa Soofaatasi (Literacy support)

Y2-8

TMT office (located in Rm2)

Malu area
How you can help your child in their life at school
It is important that all families who decide to commit to our Samoan bilingual unit understand and commit to the following expectations that we have of our parents. These expectations were developed by our parents, students and staff so that parents know their responsibility in our journey to fulfilling what is mentioned in our mission statement and graduate profile.
attend teacher/parent/student interviews (twice a year);
ensure your child is dressed in full school uniform;
ensure your child comes prepared to learn everyday (have their stationary, homework returned, right attitude…etc);
attend each term to TMT parent fono (once a term);
support your child in their learning from home (help them in their homework and develop their areas of interest);
support fundraising events for our unit;
inform the teacher or school office if: your child is not attending school; your contact details change, there's a change in family circumstances;
ask questions or come to us if you need help or have concerns that affect your child and their well-being, or if you would like to know how you can support your child from home in their learning.
History and the reason behind the name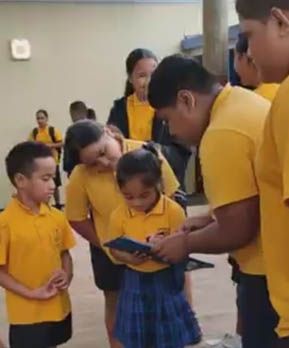 Tautua Mo Tupulaga was established in 2006 by Susuga Dorothy Faavale-Mulipola as a response to our Samoan parents' requests for a Samoan bilingual to be established at our school.
The literal translation of Tautua Mo Tupulaga means 'Service to our Youth'. The deeper meaning to the word Tautua underpins how Tautua Mo Tupulaga approach everyday life. That is, that 'we' – in our roles as school staff, as parents, and as older students/siblings, serve a purpose to lead our youth so they too learn to become leaders themselves.
Through great leadership from all who are involved, our students will leave our unit equipped with the attitude, values, knowledge and skills to enable them to confidently go out into the community/world as proud Samoan NZ citizens and use these to bless others.
Faafetai to the late Susuga Lave Faavale who named our bilingual unit and the late Reverend Salalafaga Palelei who blessed the opening of our malu.
Graduate Profile
Our graduate profile provides descriptions of attributes, knowledge, skills and attitudes, which our Samoan community intends our Year 8 students will develop through their time in Tautua Mo Tupulaga, to equip them for their future education or employment. This document is developed by staff, parents and students of Tautua Mo Tupulaga and from a learning perspective is used to inform our teaching and learning programmes. The graduate profile is shared every year at our initial parent fono to welcome and inform our new families, and is updated at our parent fono over a two year cycle.
Tautua Mo Tupulaga Year 8 graduate profile
What would a year 8 student look like when they leave CPS?
Academic / Poto Salalau

Cultural (Faa-le-Aganuu)

Soft

Alualu i luma ma mausali lana gagana tautala ma le faitau (speaking, reading, confidently) le gagana fa'asamoa ma le faaperetania.

Prerequisites - know what they need to know getting into high school.

Ua mafai ona ia faatino galuega ma tiute faataitai (leadership).

Ua mafai ona ia galue toatasi i ana lava galuega e aunoa ma le faalagolago i se isi (work independently).

Ia faaleleia le va ma tagata e ala i le:

Tautala faaaloalo

Amio pulea/faaaloalo (tautala/savali)

Integrity - making good choices

Good attitude- lelei le amio

Communication skills - ready for High School

Know about their culture, country and identity.

Ia mafai ona lototele e fa'aali taleni oloo i ai latou.

Have inquiry skills and an interest to inquire into our culture and interests

Shining star

Shining role models

Ensure they have all the skills for HS

Confident in their culture and Gagana Samoa

Faaaloalo

Use their gifts and talents

Good all rounder students - participation

Speak basic/fluently in Samoan language

Pass all their tests/exams

Achieve all aspects of learning

Confident leaders

Strong role models
Updated Term 1 2019 - Parent fono
Le Malu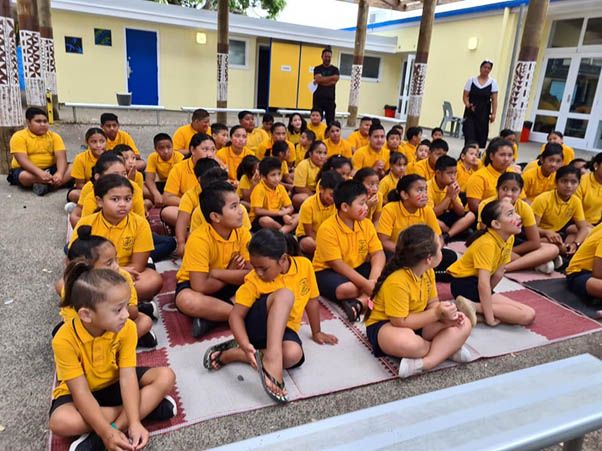 Tautua Mo Tupulaga classes are situated at the front right side of the school and lies beneath Le malu (the malu).
In English Malu means 'to protect' or 'to shelter' (Samoan style cover) which is fitting as this beautiful Samoan style structure provides shelter to our Tautua Mo Tupulaga classes.
This shared space is used by our Tautua Mo Tupulaga and neighbouring classes in the following ways;
to conduct our team assemblies
provides a space for quiet learning
interacting with others, group work and
conducting learning activities outdoors
Parent Fono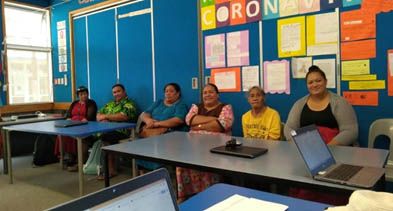 At the beginning of each term, a parent fono is organised to enable our teachers and parents to meet and share their ideas and knowledge. There are times where we include our students in our parent fono if the focus for the fono is on sharing strategies used at school. This is so that parents are supported in being able to support their child with their homework from home.
Our parent fonos are also used to share community notices and to gather feedback to help inform our programmes in our unit. As well as these, our parent fonos are used to:
- welcome new families and meet the classroom teacher;
- review current school policies;
- collect knowledge from our parents and use these as a resource for classroom teaching and learning;
- promote health and well-being in homes and school (school lunches and active living);
- ask parents for their help or participation in school events, fundraisers…etc;
- collecting parent feedback or conduct parent surveys for school;
- share government initiatives for families;
- share community support services and services available through the school they may not be aware of;
- understanding reports, school documents (policies)…etc;
Samoan Language week and Samoa Independence Day
Samoan Language week is a scheduled nation-wide school week that occurs mid-way through term 2, where schools can learn about the Samoan language and culture.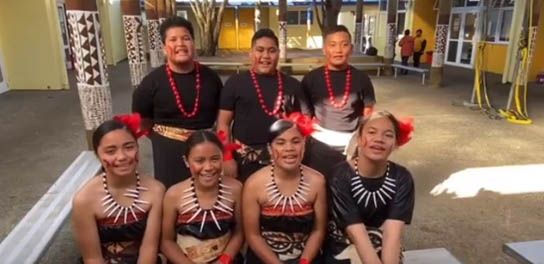 This is a colourful week where the whole school are encouraged to wear a lavalava and learning in classrooms involve the learning about our language and culture.Sometimes we ask our parents to run an expo to showcase our culture based on their experiences.
In the first four weeks of Term 2, integrated learning allows our teachers to prepare our students for Samoan language week and what is known as the biggest event at our school – Samoan Independence Day. This event draws in the largest crowd from our community which ends with a shared toona'i (meal) prepared by our staff and our community, for all our Samoan students in the school and their families as well as staff.
The toona'i enables a space for our staff, students and community to catch up, and together with a closing lotu, is used to end a week of celebrating being Samoan. Our parents have also made this occasion special by having a space in our programme to present what they love and know.
We have had parents showcase and share the significance of their soga'imiti (male tattoo) and malu as well as (female tattoo) parents getting together to learn a siva to perform at Samoa Independence Day. These are just some of the amazing experiences that students get to experience being in our unit.
The lead up to Samoan language week and Independence Day allows for students to develop a sense of ownership where students have input on what they want to learn, and how they are going to share it beyond our unit walls. As well as this, it allows for students to develop their leadership skills in the following ways:
- preparing items which includes inquiry learning about our culture; teachers tap into students talents and experiences gained through family and church and encourage students to use these to lead.
- students learn or share learning about our culture with other classes and/or whole school during Samoan language week. They become the experts during that week.
- lead and conduct the assembly and lotu for Samoan Independence Day.
Lotu, Assemblies and Team Building
Lotu is an important part in our Samoan culture and is an integral part to acknowledging our shared belief in God.
As Christians, we believe the act of tatalo (prayer) provides the foundation to ensuring our overall well-being. As a unit, we have lotu together in the last block of every Monday and Friday. Every morning in each class, the teacher or three students lead the class through Samoan songs to warm up the vocals and then this leads into a lotu (worship). Students sing Samoan hymns to start the lotu, read from the Tusi Paia (bible) and then end the lotu with a tatalo.
During class learning, students are taught the basic structure of saying and writing their own personal tatalo: faafetai (giving thanks), faato'esega (forgiveness) and mana'oga (blessings). At the start of the year, teachers model the lotu to students and once students have developed confidence, students then lead this process in their classes and are encouraged to to do the same in our team assemblies. The tatalo process ends with the reciting of the Tatalo o le Alii (The Lord's prayer) which is always used to end our lotu.
To end each day at school, students also say a tatalo faai'u - closing prayer which is learnt by all our students. Samoan hymns are taught and sung in our classes and team assemblies. Bible readings are also used to highlight key competency foci for the term, and Tu ma Aga FaaSamoa (the Samoan way). All new students are expected to recite the Tatalo o le Alii and Faai'u tatalo.
In Term 1, teachers take turn leading our team assemblies. Our team assemblies are structured as follows:
- singing of Samoan songs
- lotu
- notices
- Celebrating success – awards for students (Friday only)
- Team building activities (Term 1 Mondays)
In Term 1 students also participate in fun but challenging and meaningful team building activities for the purposes of:
fostering leadership and team building skills for all students.
fostering a team spirit within Tautua Mo Tupulaga
providing meaningful context for students to practise the key competencies skills
reiterating team learning foci.
working collaboratively in challenging situations
learning about our culture (Samoan sports, games, arts, crafts)
allowing students to share their talents and skills and model these to others.
Prepared by Tasi Mulipola-Lokeni (Samoan bilingual team leader). For any information or questions, please feel welcome to contact us.